Flow offers a landing page to review investor inputs in their subscription documents and approve them before sending to the designated counter-signor for signature.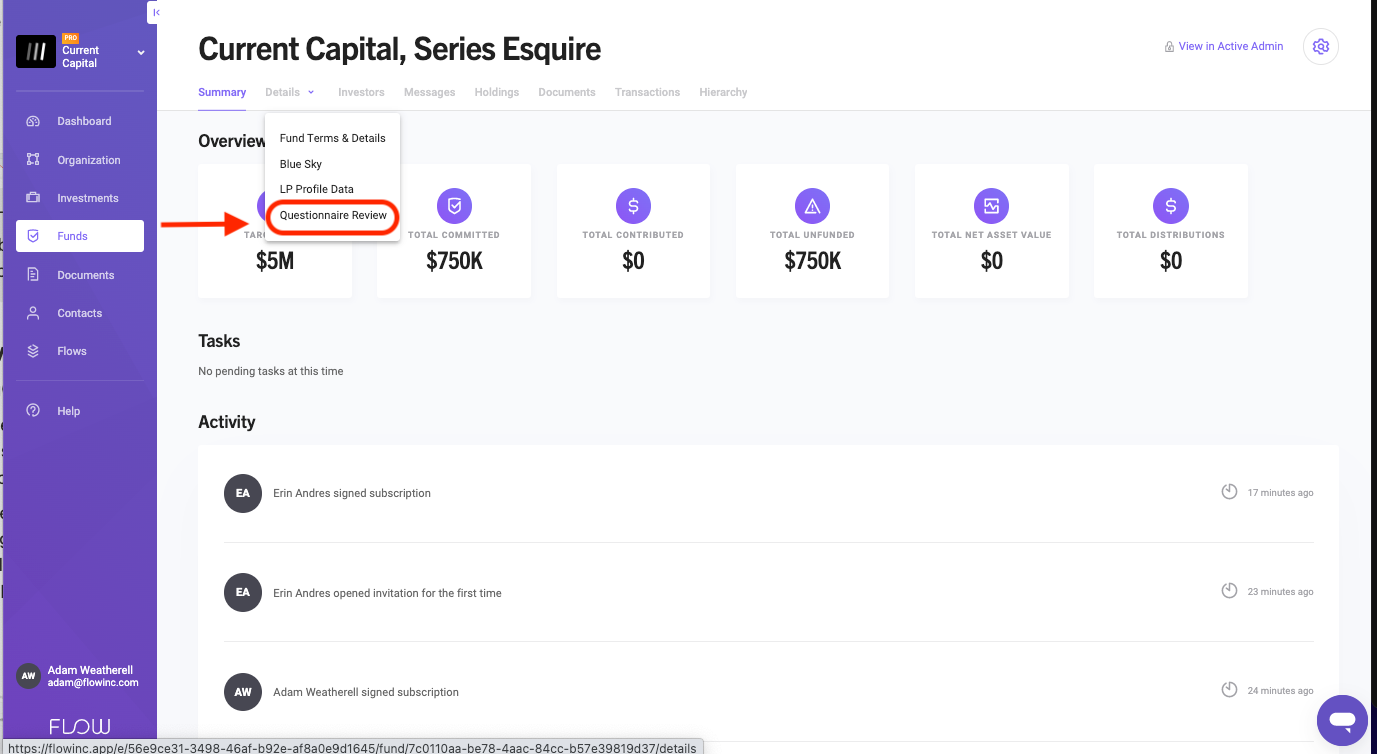 1. On the Fund's landing page, the details dropdown tab has the option to navigate to "Questionaire Review."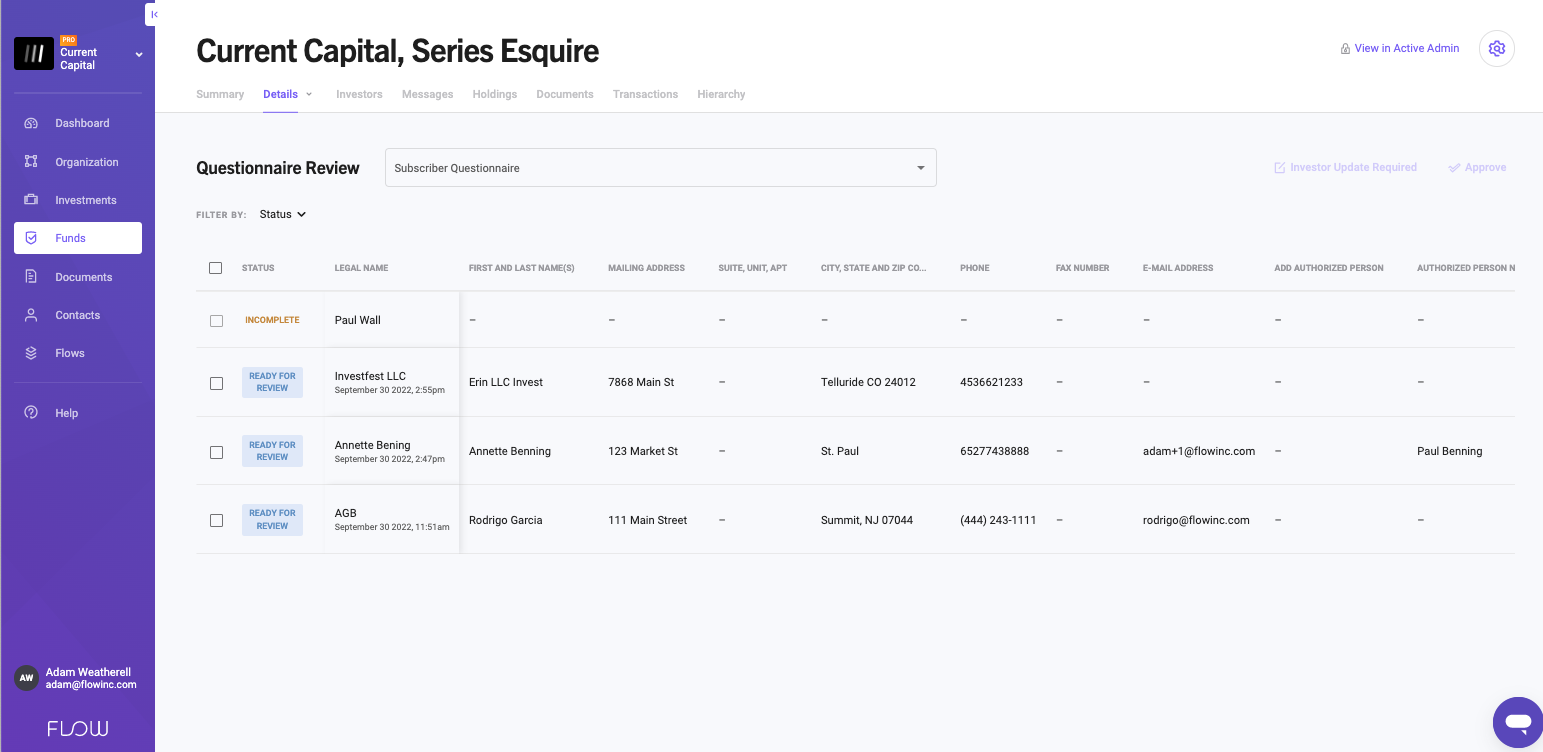 2. Investors who have completed their onboarding will have a "Ready for Review" status adjacent to their name.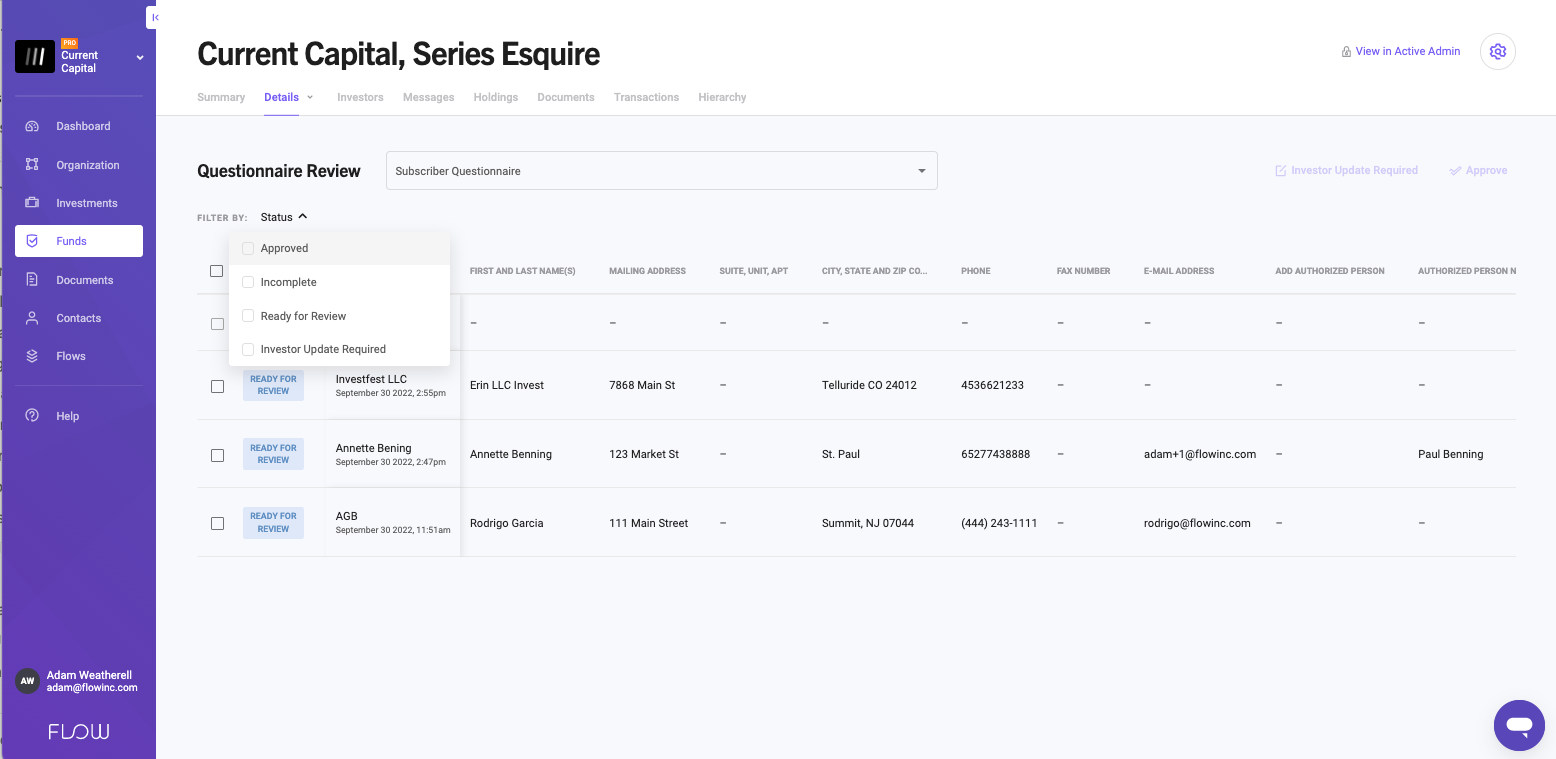 3. Investors can be sorted via their subscription status at the "Status" dropdown.
Incomplete - LP has not yet completed their subscription process, either because they have not started the process or have started but have not finished.
Ready for Review - LP has completed their subscription process, and their answers and associated documents are ready for review.
Update Required - Subscription documents which have been reviewed by either the fund's administrator or lawyers, and which have been identified as requiring updates from the LP. LPs with documents in this state will be able to update their subscription answers and resign updated docs.
Approved - LP has completed their subscription process and their answers have been approved. These documents can then be countersigned by the assigned GP representative.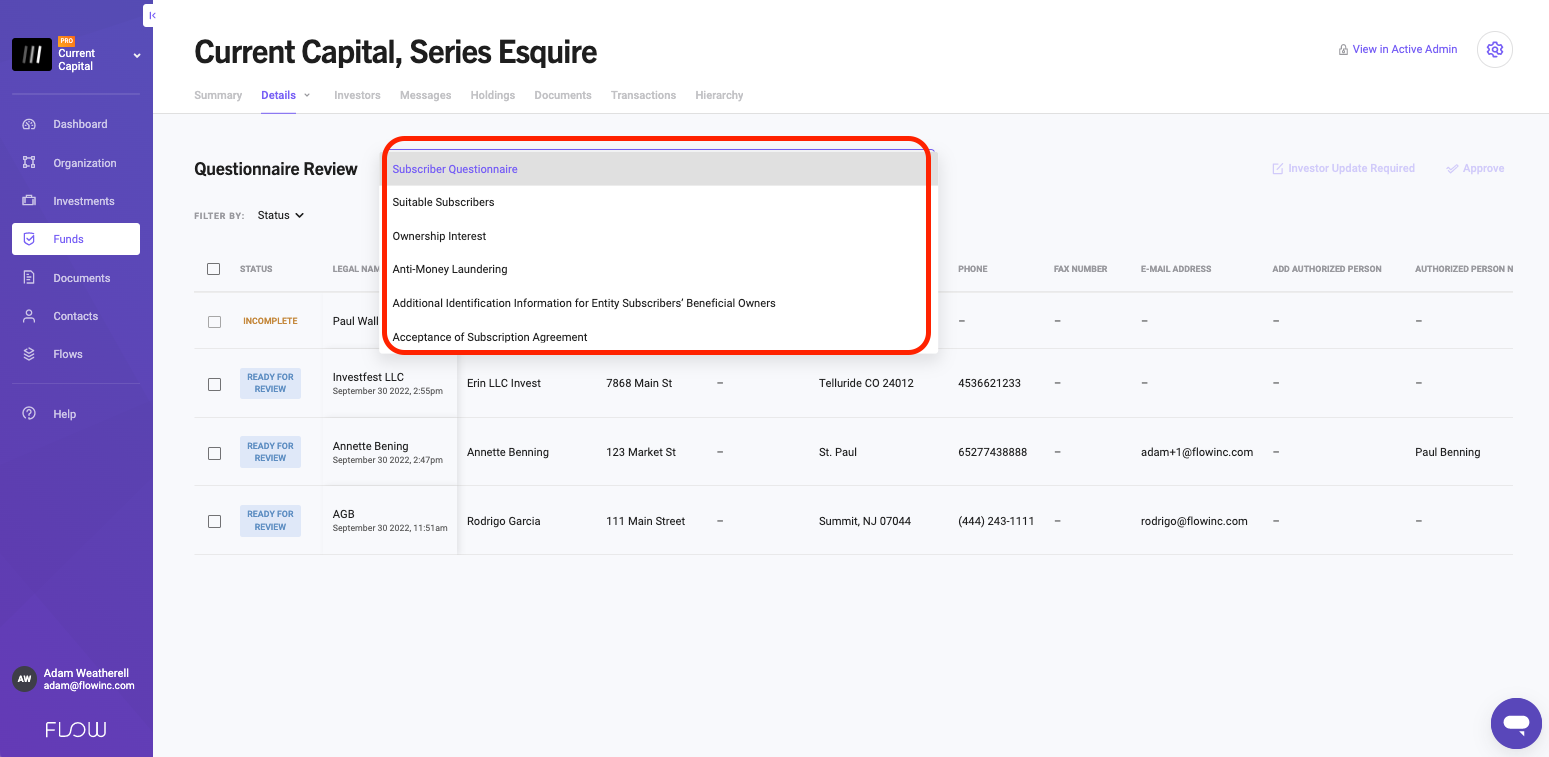 4. Investor answers are divided into the sections on their subscription document and are available in full at the "Subscriber Questionnaire" dropdown.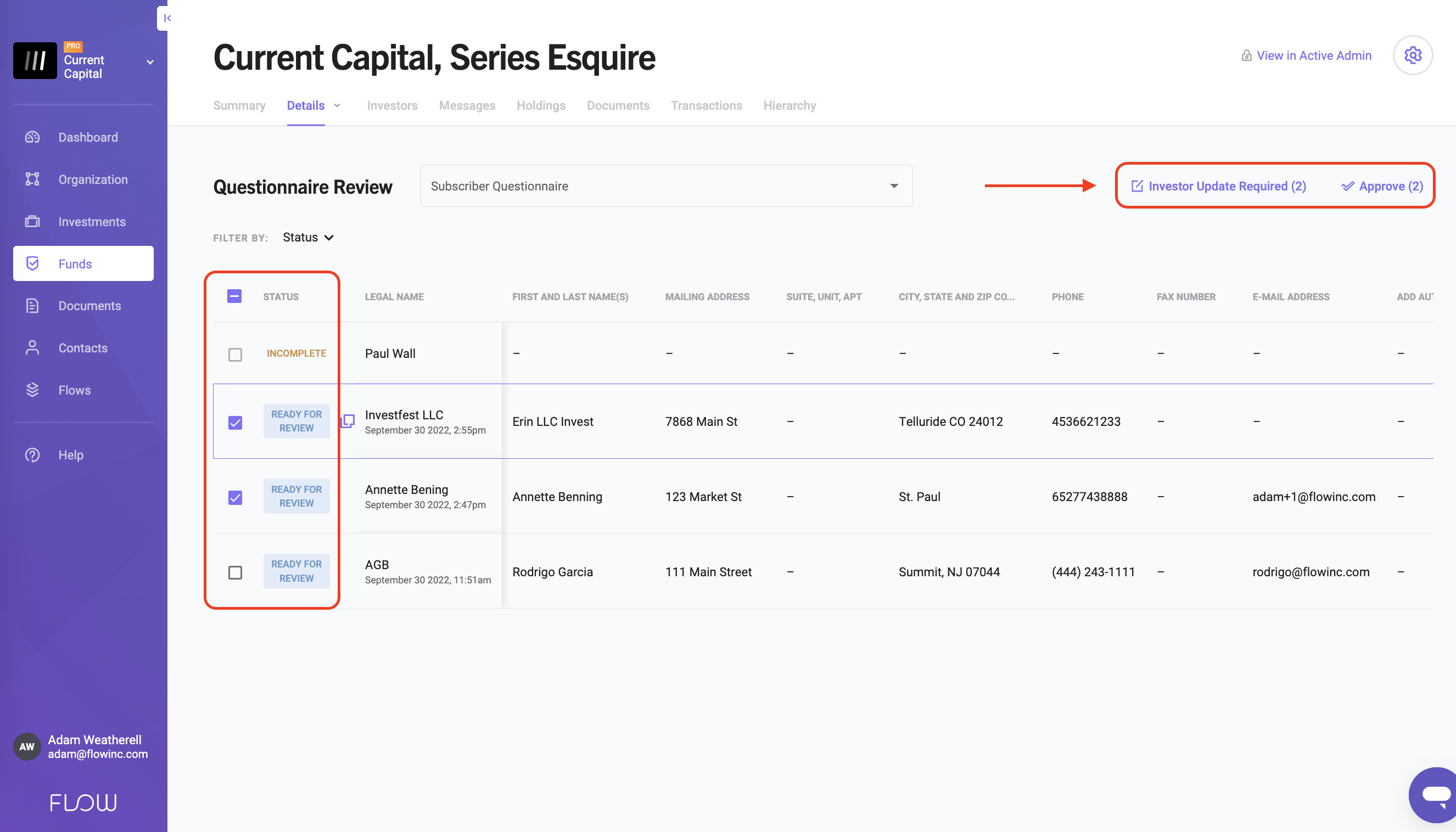 4. After reviewing the investor's inputs, users can select "Approve", if satisfactory, or "Investor Update Required" which will rerun the subscription process and notify the investor.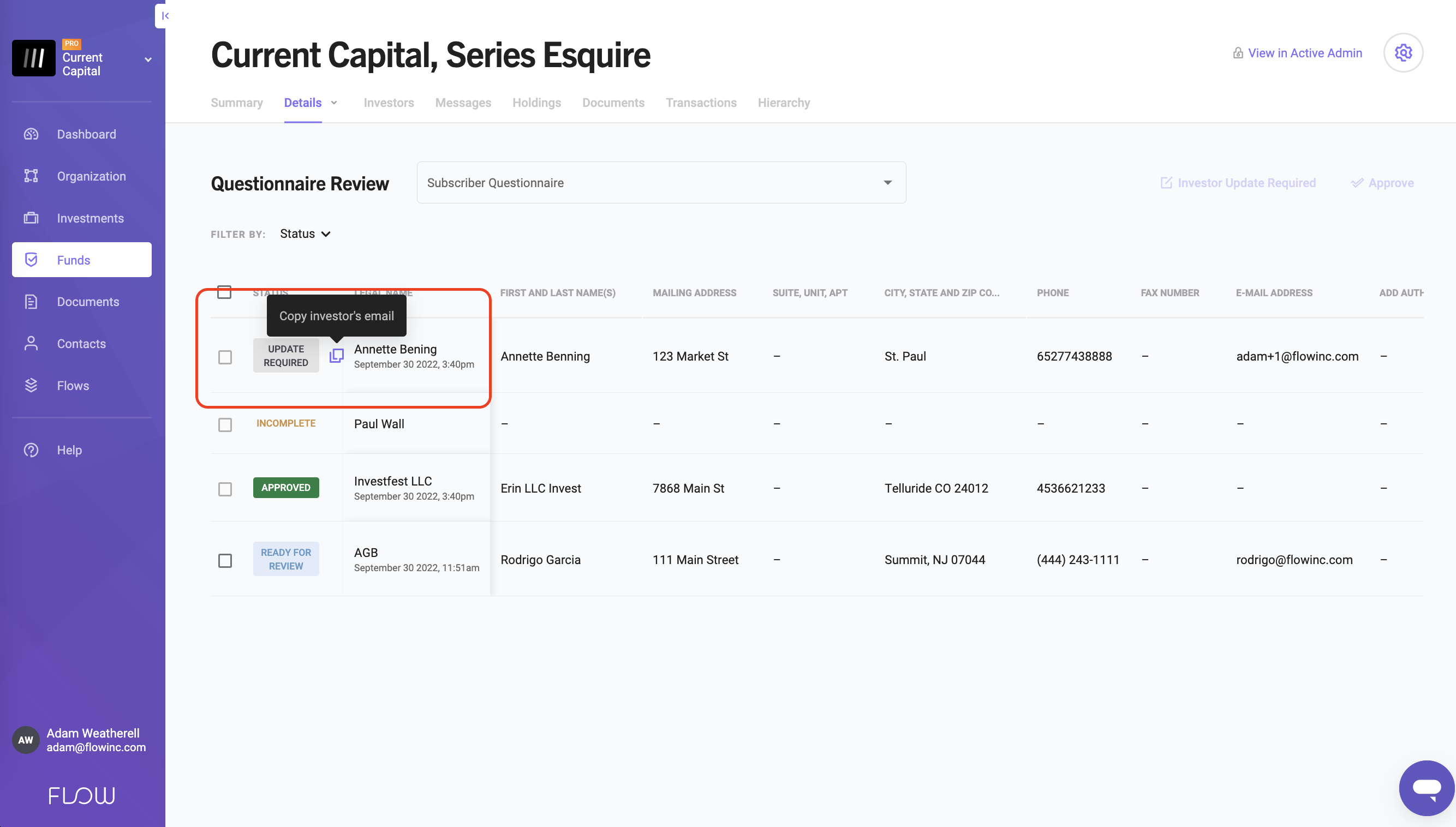 5. Flow surfaces the investor's email in an effort to help you contact the investor to tell them directly which inputs need updating. The standard email sent from the platform will only communicate a change is needed, though not which change. When the investor logs in they will have the communication outlined in the screenshot below: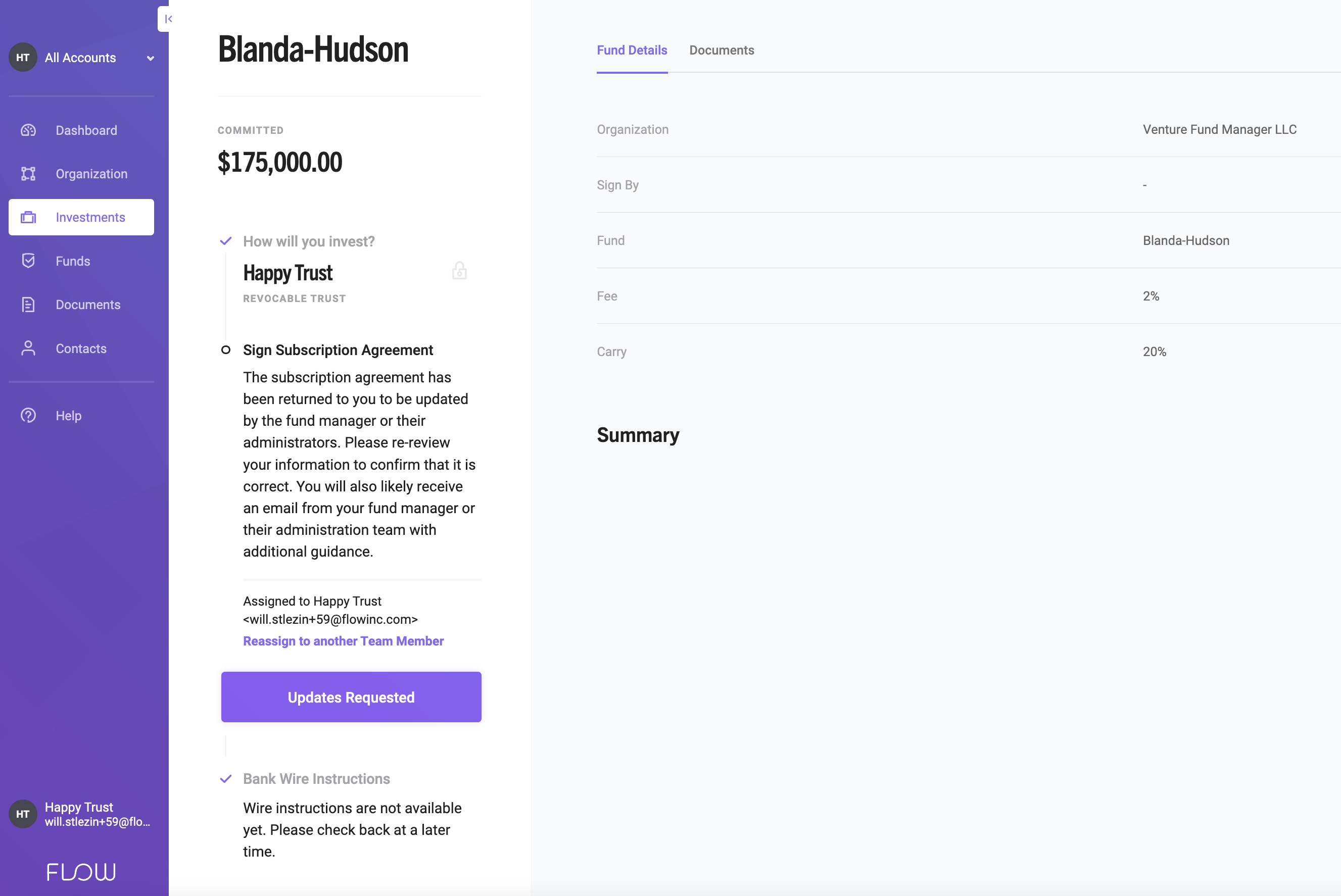 Once the investor has made the updates and re-signed the subscription documents the status will revert to "Ready for Review", where the user can then re-review and approve.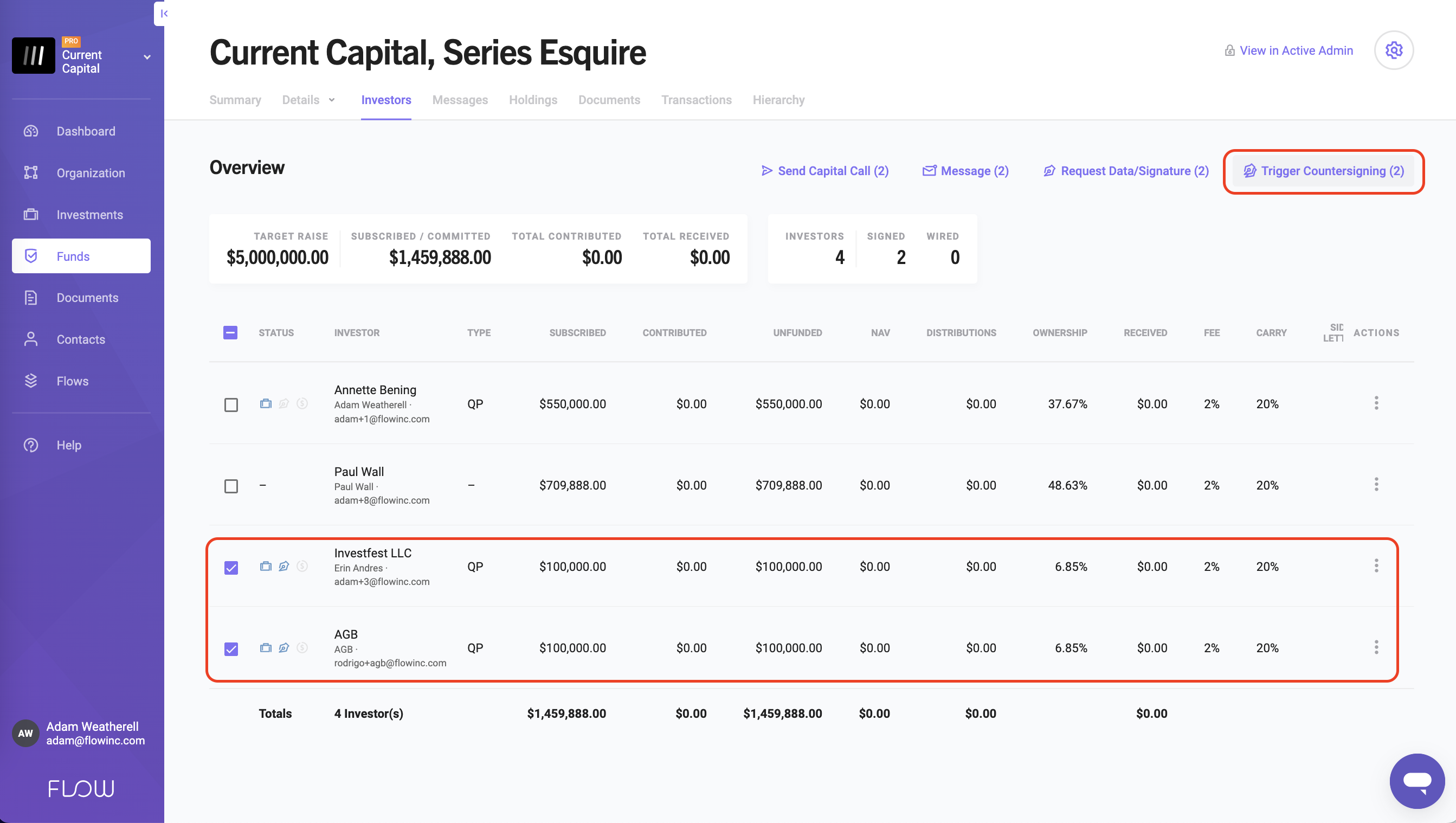 5. After approval, the countersign task opens to be triggered on the Investors page in Flow.
Still have questions? Feel free to reach out to support@flowinc.com