Flow makes it easy to upload and assign any capital calls you've prepared as PDFs to your investors.
For detailed instructions on Flow Generated Capital Call distribution, please see our separate article HERE.
STEP ONE: Select Investors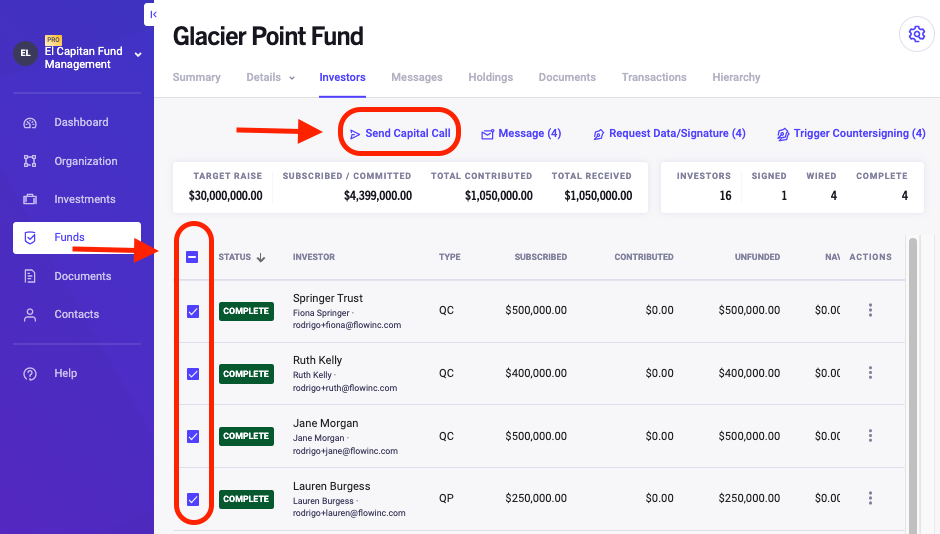 Select the investors for whom you have your prepared PDF capital calls on the investors tab of the Flow dashboard. The 'Send Capital Call' button will take you to the next page.
STEP TWO: Upload Notices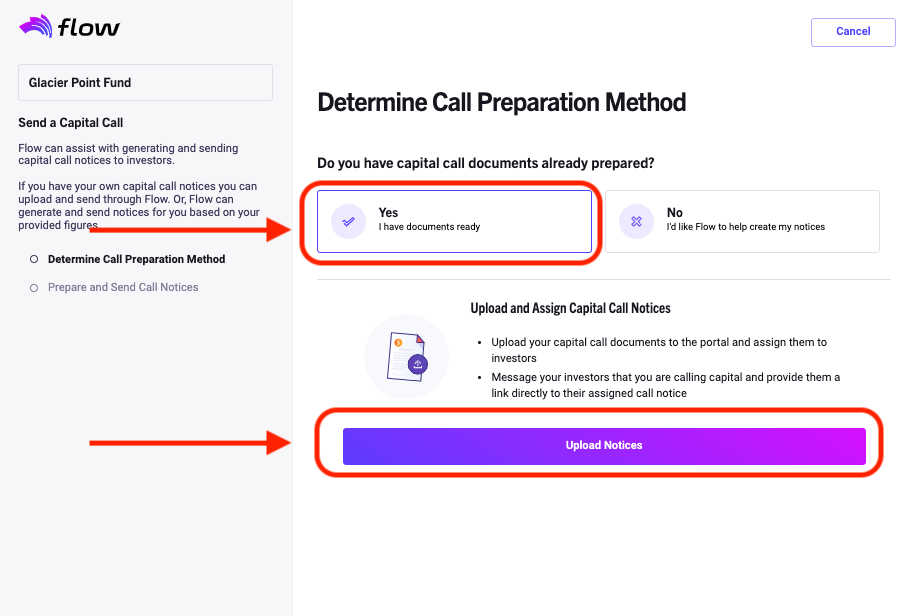 Select "Yes I have documents ready" and "upload notices. This opens a separate file uploader that from where you can select the documents ready to upload and distribute.
STEP THREE: Adding Titles, Due Dates and Tags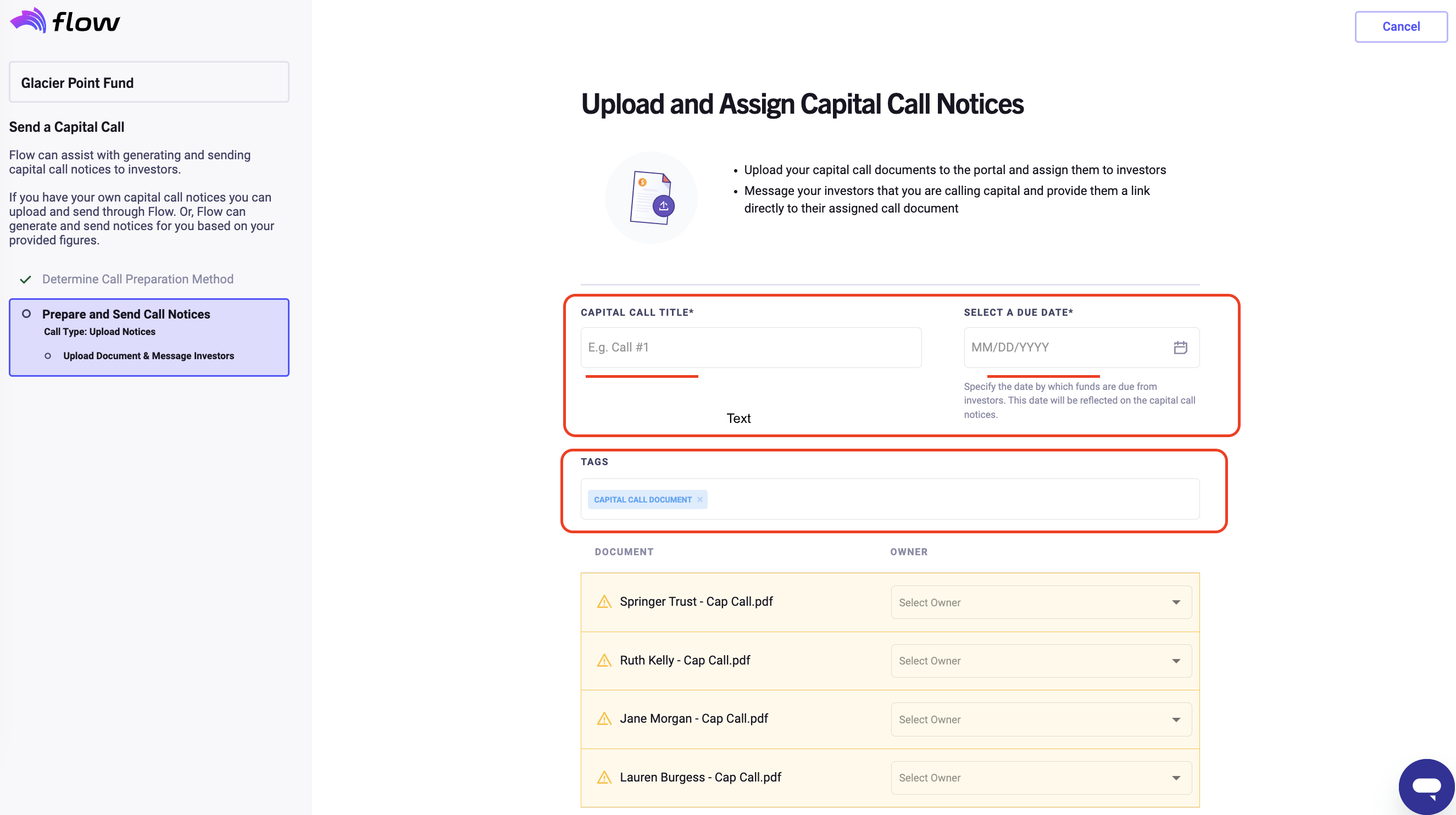 The upload and assign page has the following inputs available to customize your messaging and organize your dashboard. They are as follows:

Capital Call Title- The title will
Due Date - This is the date funds are due from investors.
Tags- Tags are viewable on the Managing Partner page in Flow. These are not Visible to investors.
STEP FOUR: Assigning Documents to investors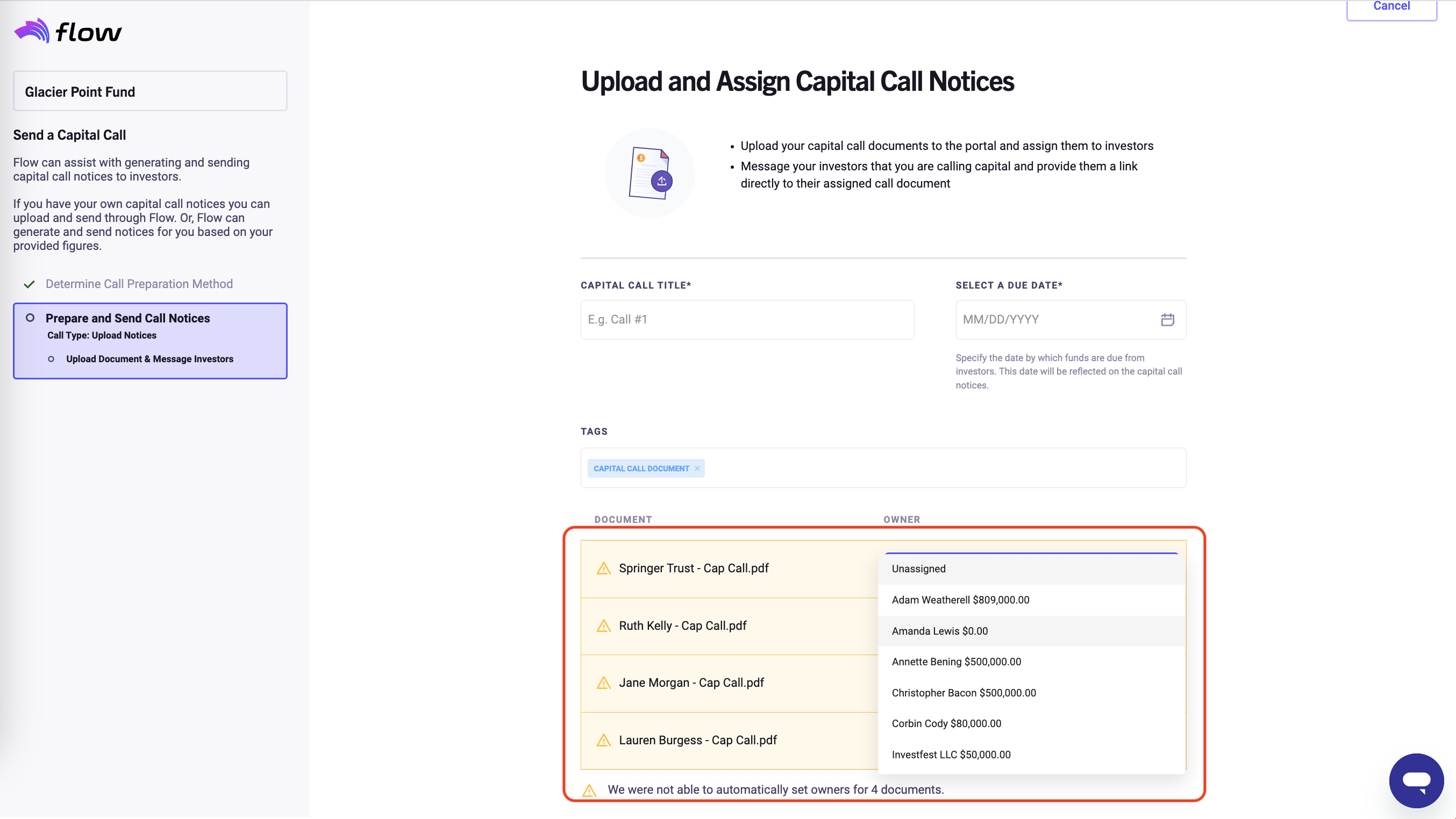 After uploading, the pop-up modal will ask you to assign the documents to their respective owners. The documents will auto-load with the tag "Capital Call Document," and be sorted into the "Capital Call Documents Folder".
Our system can automatically assign documents that follow the specific naming convention:
[Date]_[Fund Name]_[Document Type]_[LP Name*]
For example:
2020_Timia I_Capital Call_Jason Davidson.pdf
July 1, 2020_Timia I_Capital Call Notice_James LLC.pdf
This naming convention will auto-assign the documents to their respective investors. If you do not use the file naming convention, you can still assign documents to their respective owners using the assignment dropdown. The investors will shift from pale yellow to white after their documents have been assigned.
STEP FIVE: Messaging your investors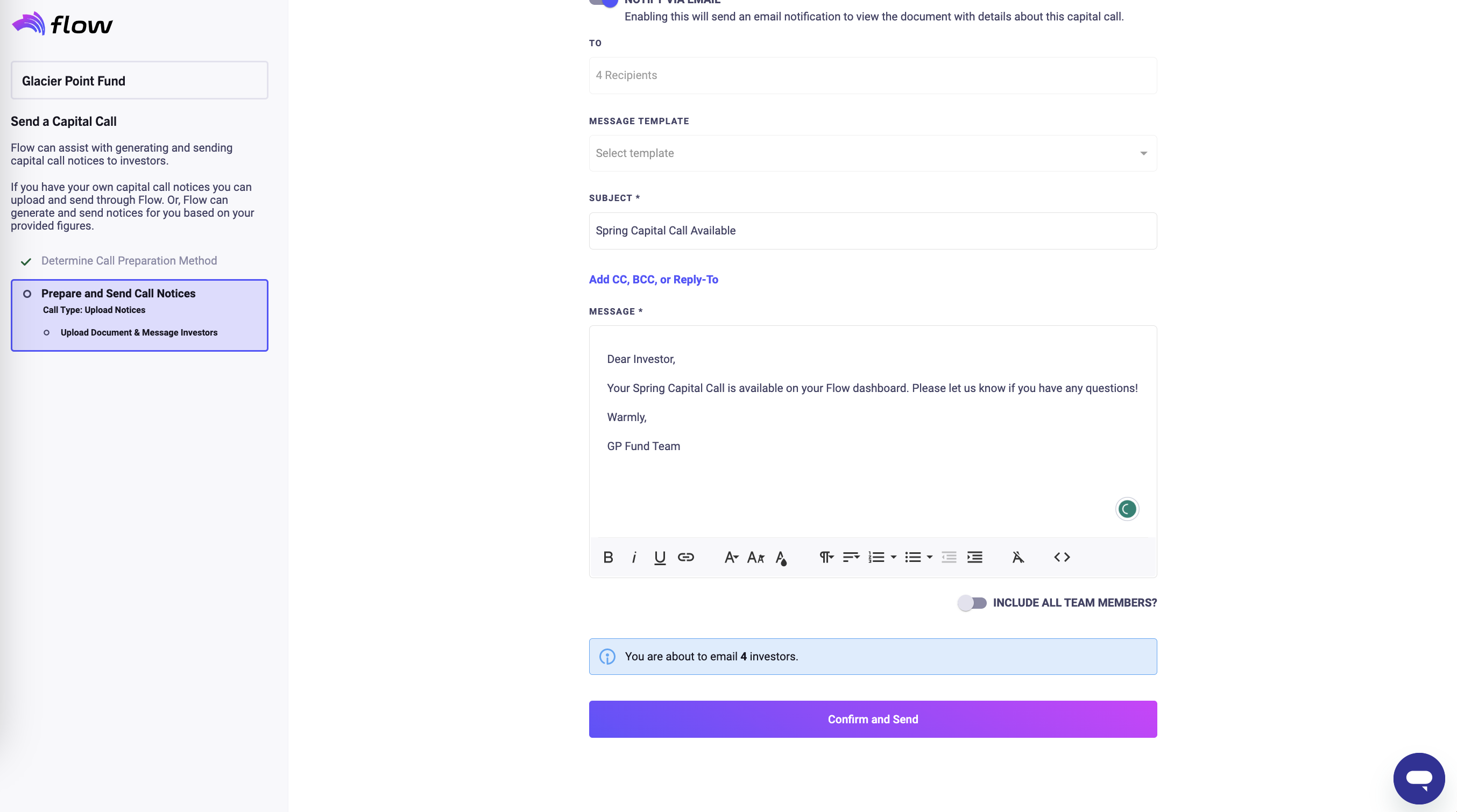 Flow offers the change to send investors a direct link to their capital calls via the messaging modal. Creating Message Templates is outlined HERE.
You can add a REPLY-TO email that will add an email as the sender so investors can respond directly to your team. Otherwise, all emails come from no-reply@flowinc.com.

EMAIL EXAMPLE SENT TO INVESTORS
Still have questions? Contact us at support@flowinc.com