Flow's autogenerated Capital Calls pull information from your fund's details to populate a personalized, customizable Capital Call for all your investors.

Updating your Logo

In order to white-label the Flow-generated Capital Calls, you will need to first upload a logo to your organization. To do so, click on the Organization tab from the side navigation, click the three vertical dots next to your organization name, and click Settings. From here, click on Personalization in the left-hand nav and upload your logo file.


Adding Bank Account/Wire Details

Editing your Fund Name and your Bank Account/ Wire Details is available by editing your fund's details on the dashboard. These inputs inform the information are stamped into the capital call template.
Updating Capital Call Content

Editing the Capital Call Title, Due Date and Introductory Notice Language are available prior to uploading the figures for the capital call.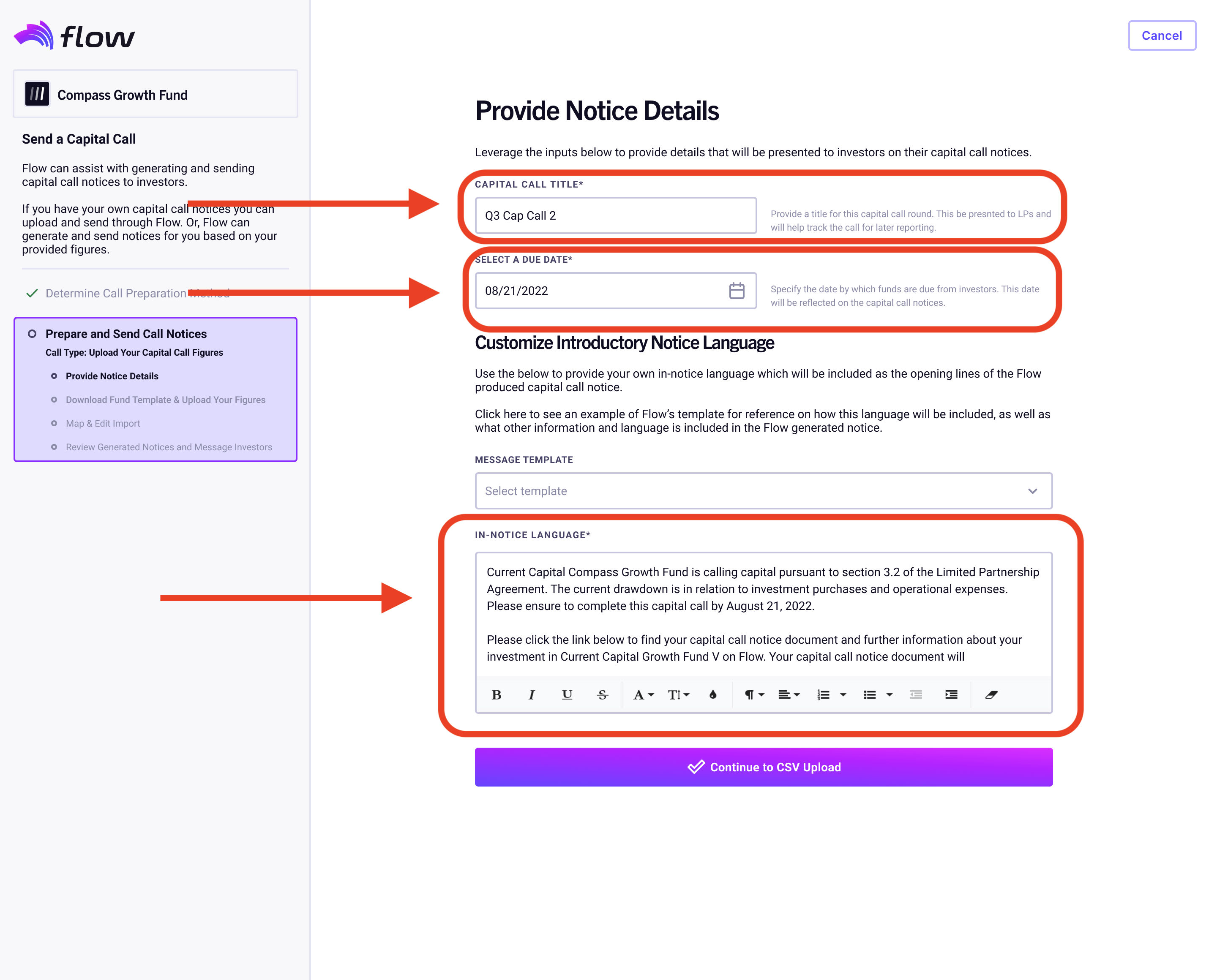 A walk through of our our Autogenerated Capital Calls can be found HERE.

Capital Call Example

Below is an example of the downloadable version available to your investors. Terms in Italicised/Bold represent added data pulled from your fund, while non-bold language represents the default boilerplate language.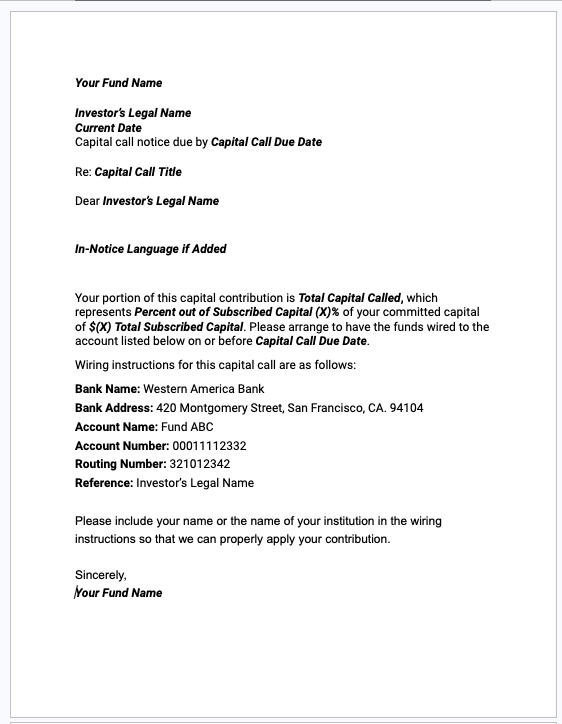 Still have questions? Submit a request and our support team will be in touch!