Flow's industry leading software empowers our users to subscribe to funds via many different investment types. The following details how the Flow Software allows for investors to subscribe as joint investors.
1. Before signing your subscription agreement, you must first select your investment profile. This is available at the large purple "Select Investment Profile" icon.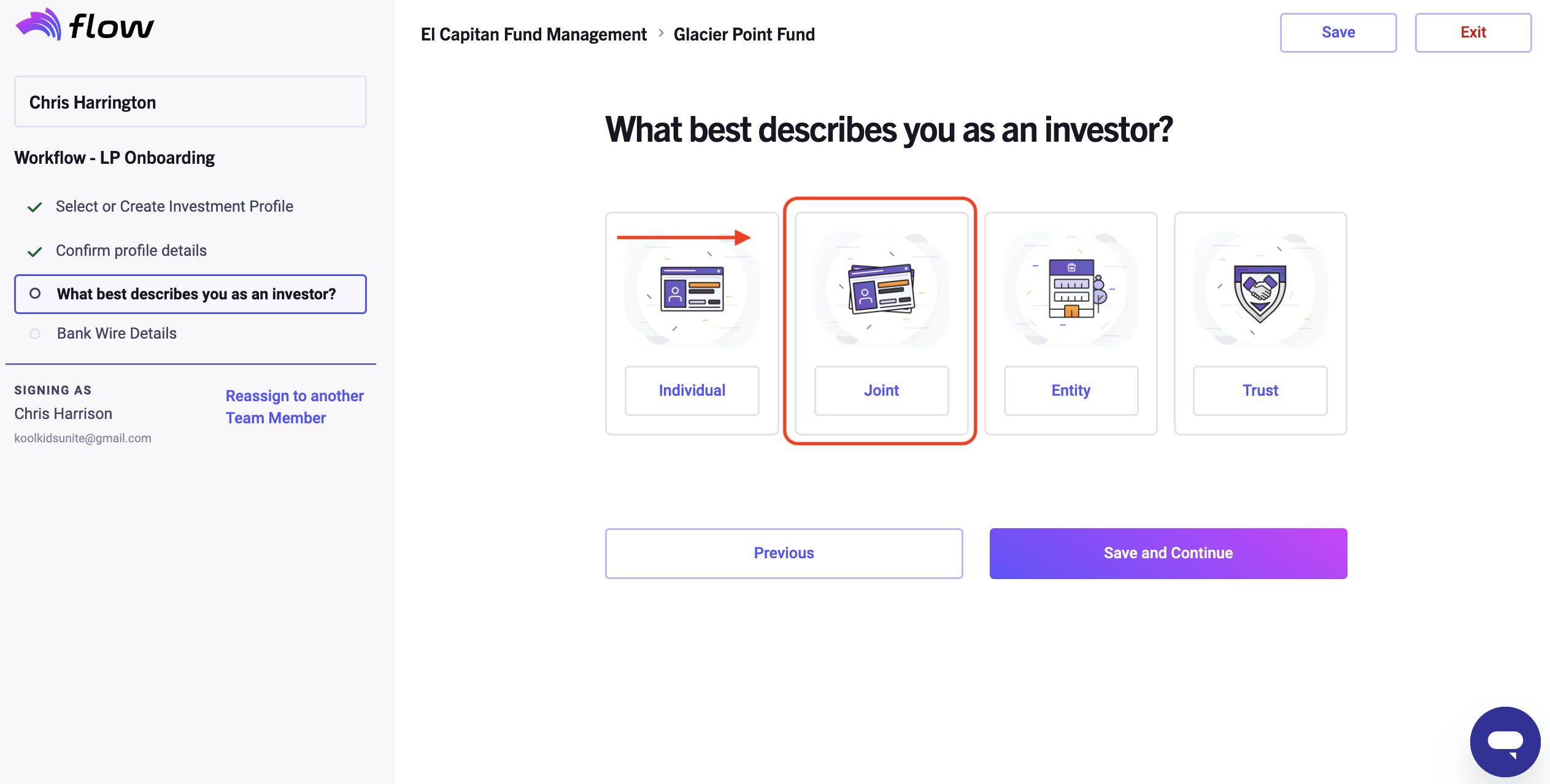 2. As you move through the workflow, you'll be asked to self identify what describes you best as an investor. Selecting Joint will ensure you have the appropriate signatories.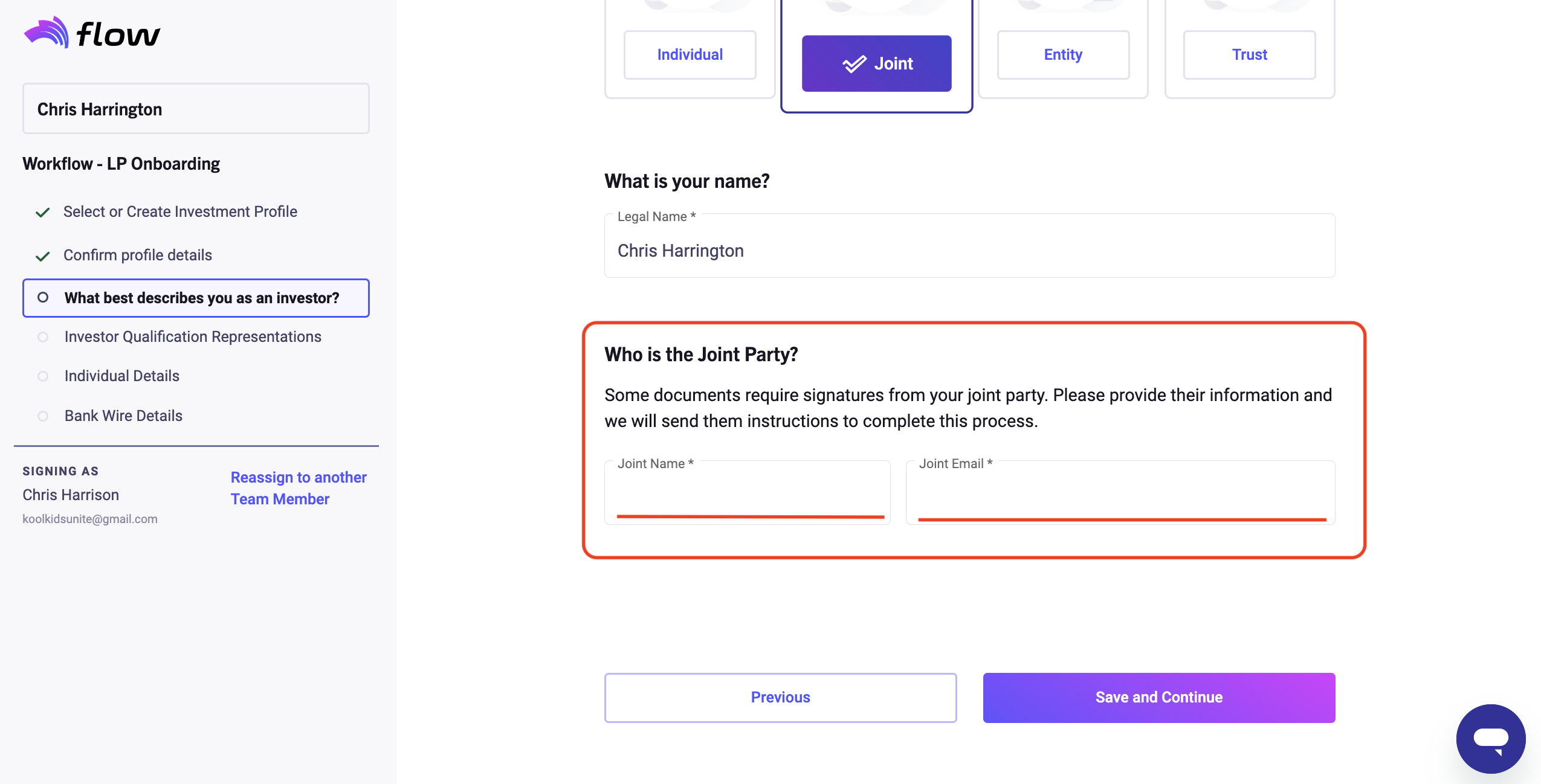 3. On the same page, under "Who is the Joint Party?", input the name and email of your joint signor. The joint signor will receive an email asking them to sign on Flow after the primary signatory has completed their onboarding workflow.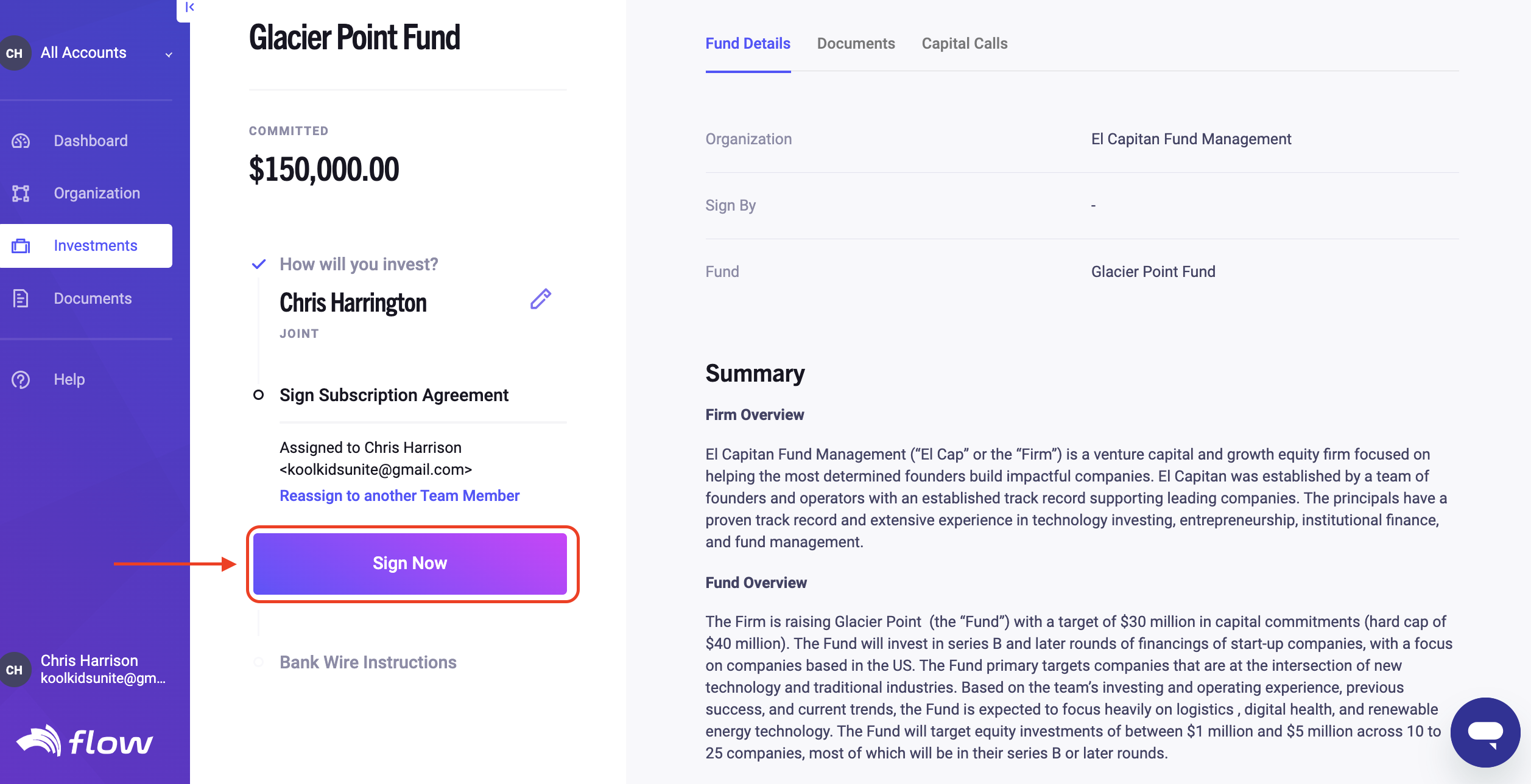 4. Once you've completed your investor profile, your subscription documents become available to sign. The primary signor will first complete their onboarding profile.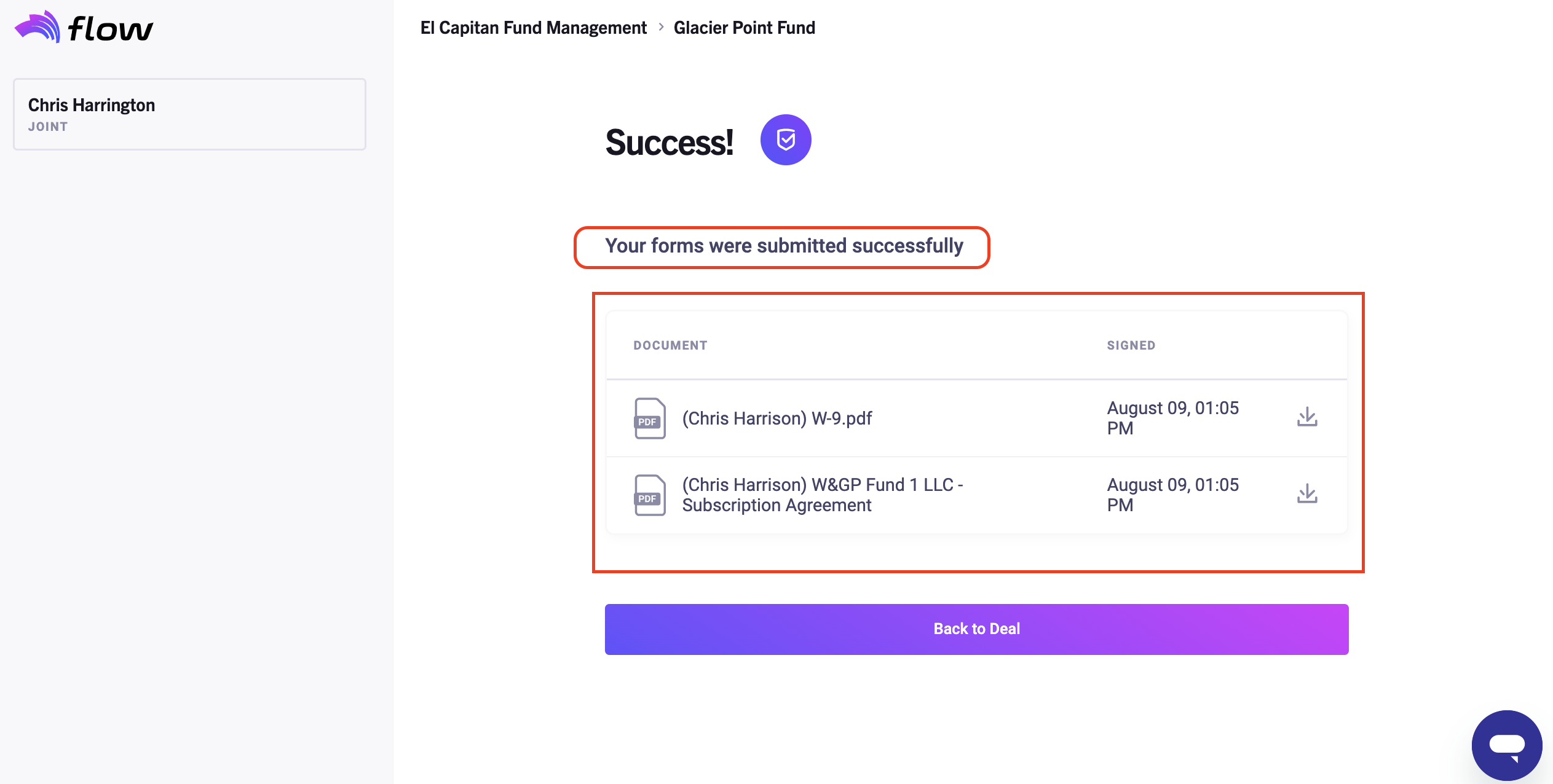 5. After the forms were submitted successfully, an email is sent from noreply@flowinc.com to the joint signor.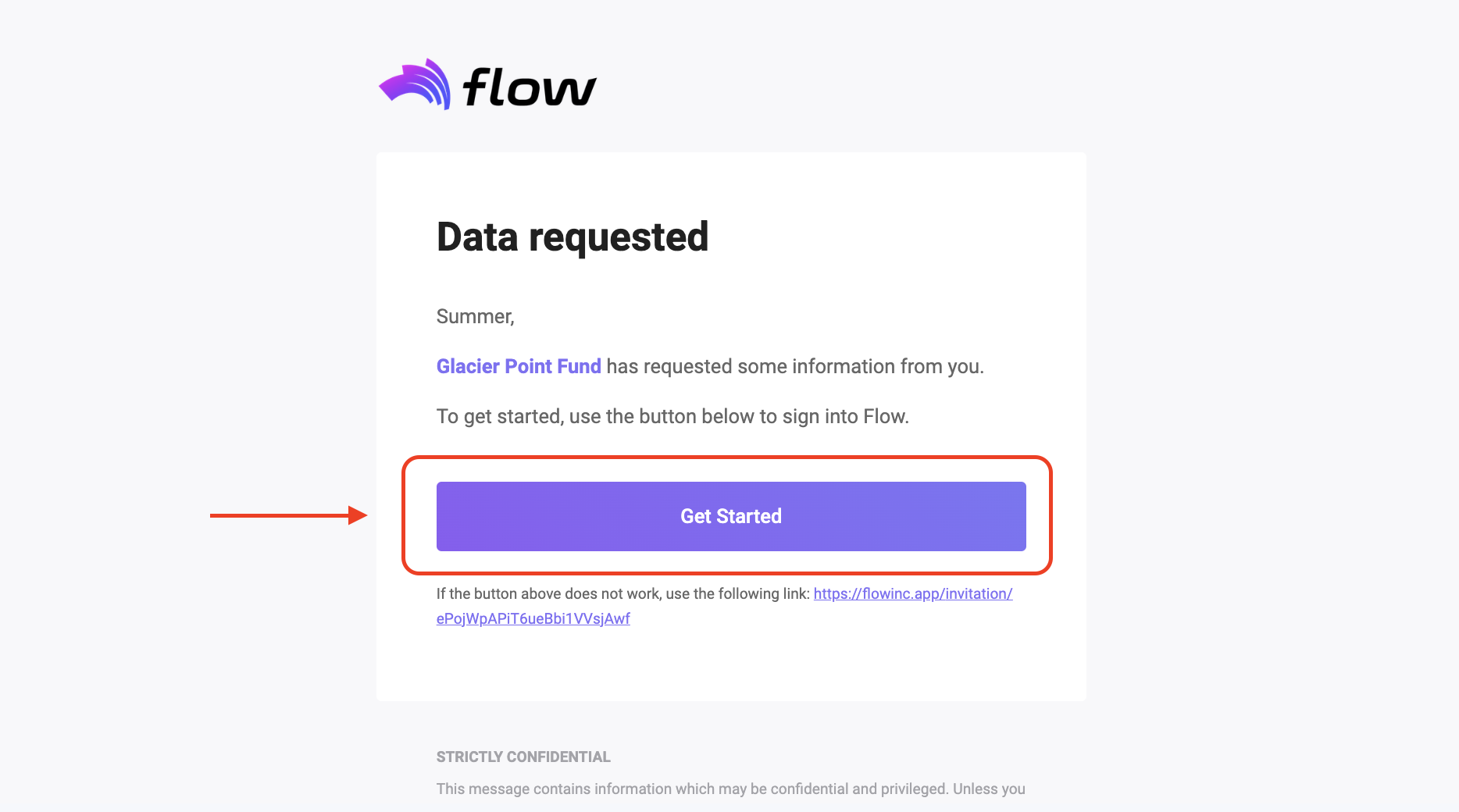 6. Clicking the "Get Started" link will take to your dashboard, where the signatures await.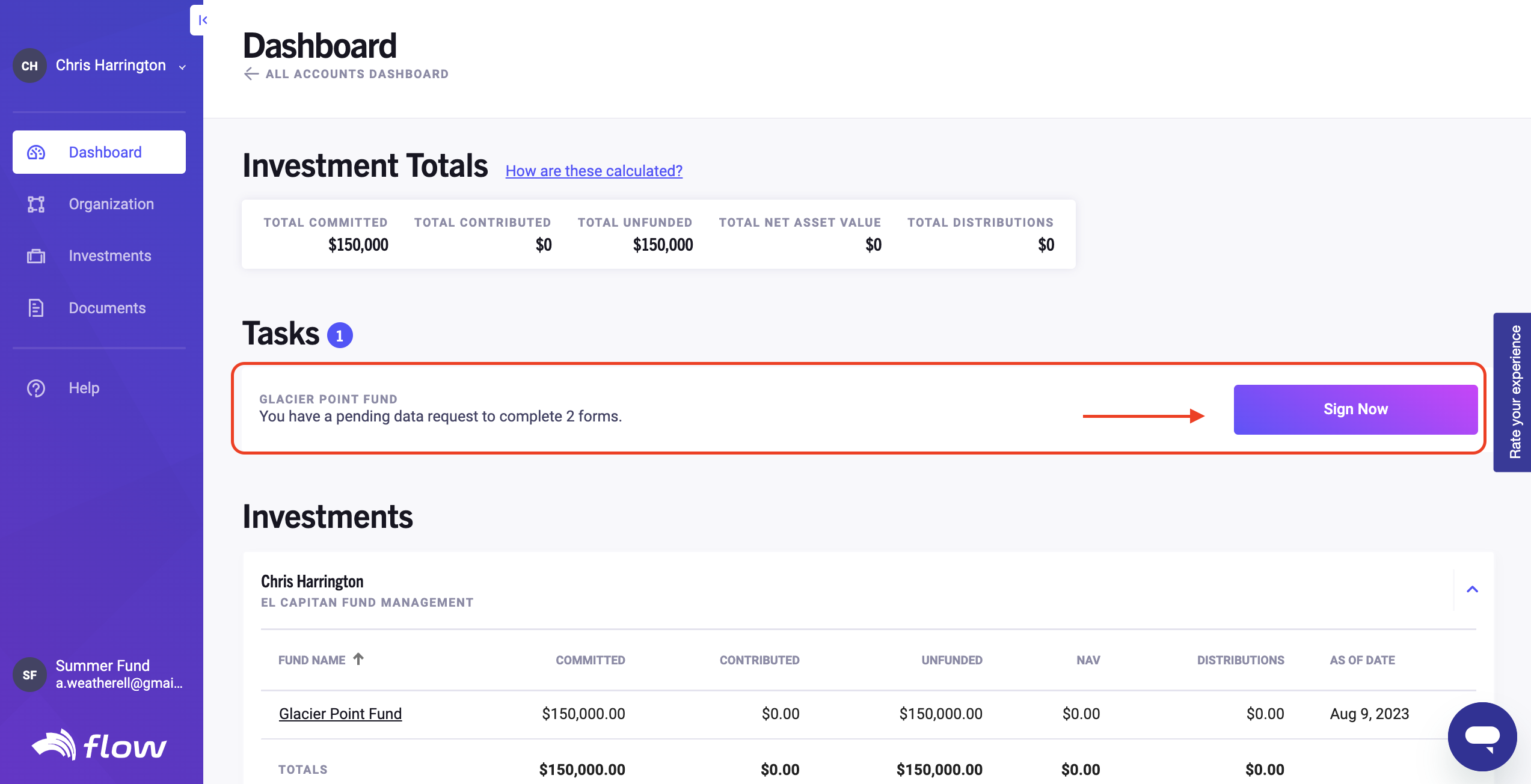 7. Under the tasks, the pending signatures are available at the "Sign Now" icon.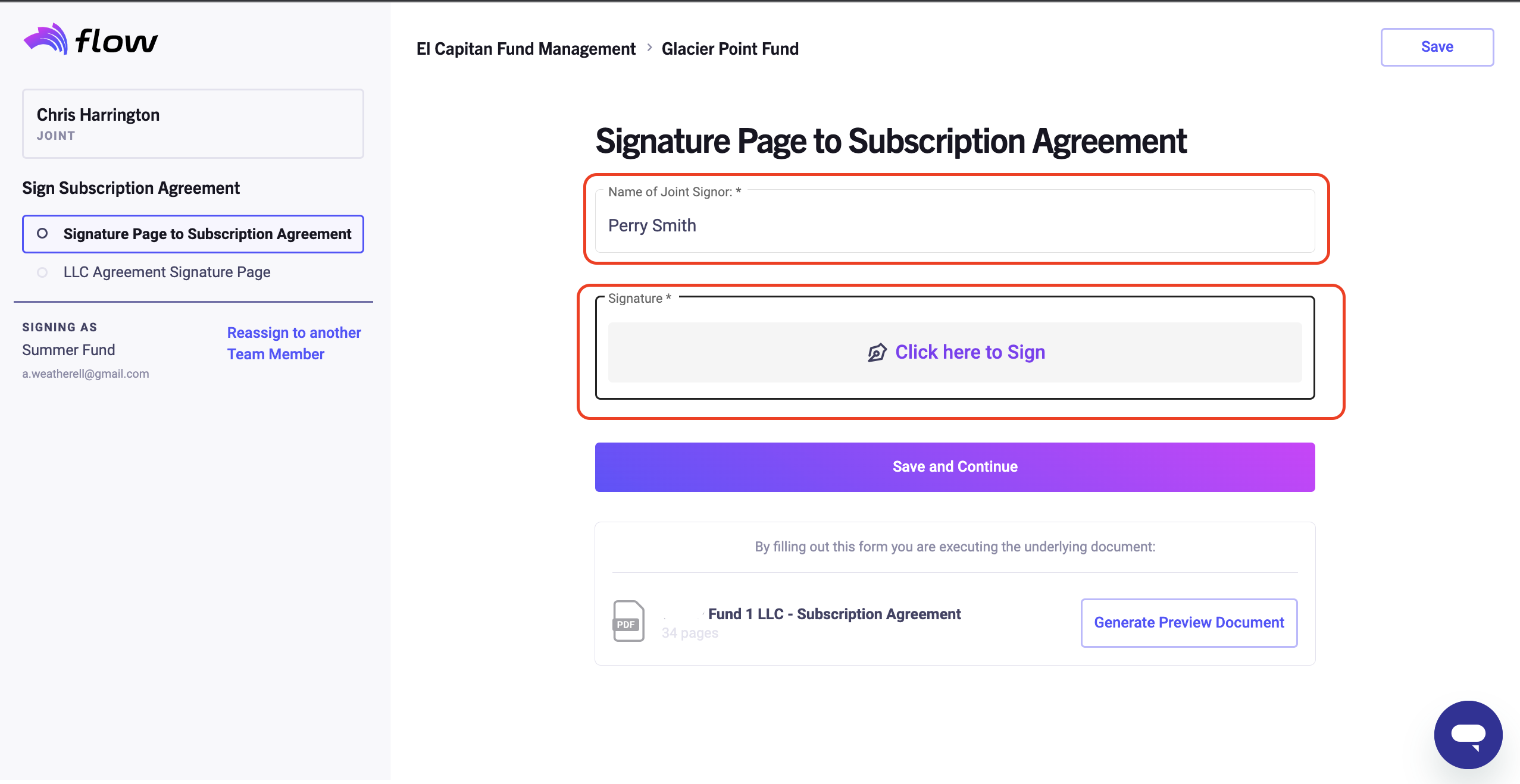 8. Flow will prompt you to verify the name of the joint signor, and ask you to sign.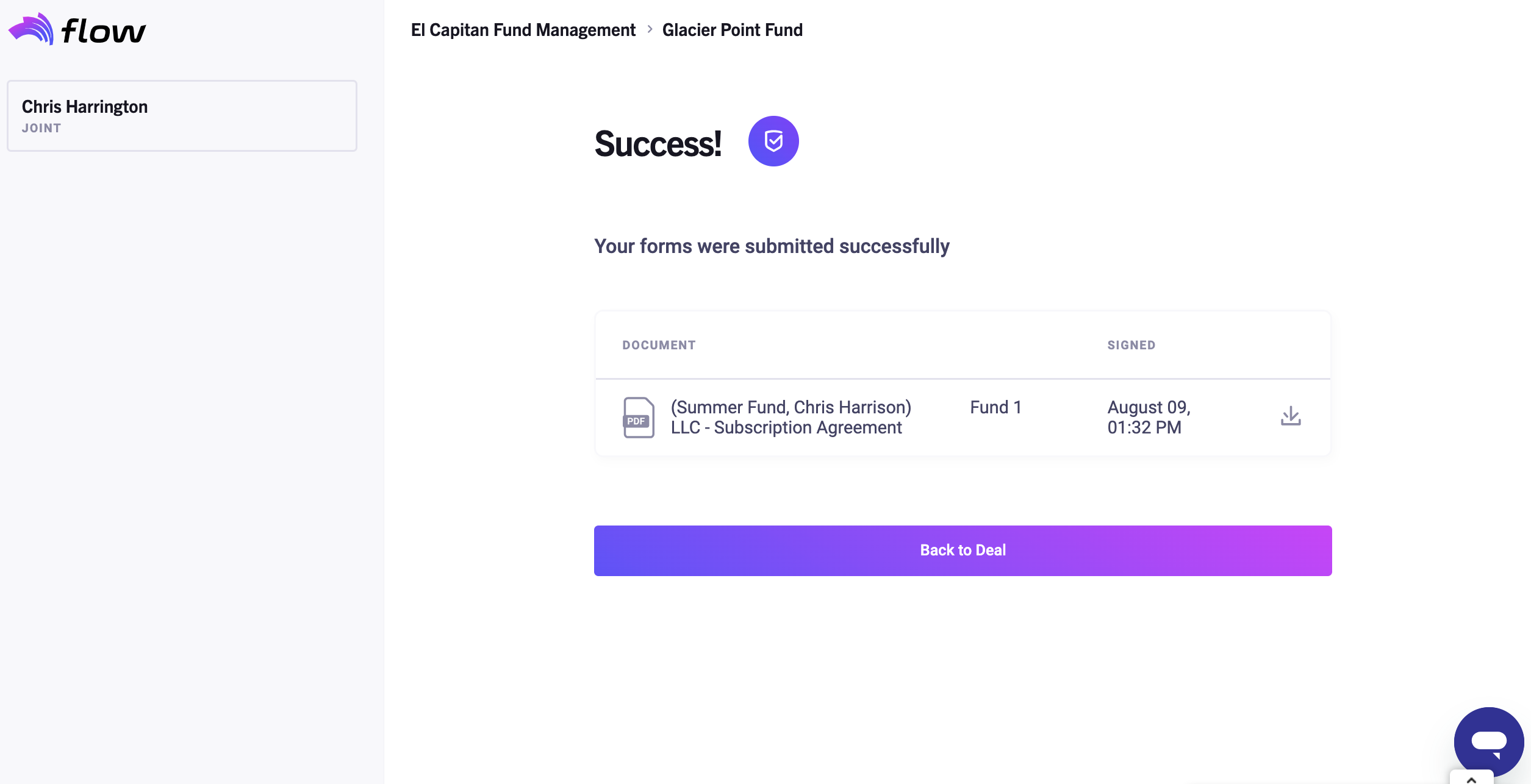 The final page of the subscription singing workflow lands you in a page where you can download your final signed documents. The final documents are now available in your Flow profile with both signatures on both signors for the joint account.
Still have questions? Reach out to us at support@flowinc.com