Flow makes it easy for our managing partners to receive notifications when their investors sign their subscription documents.
1. From your Fund's summary page, select the gear toggle in the top right. This will take you to the configuration page for your fund.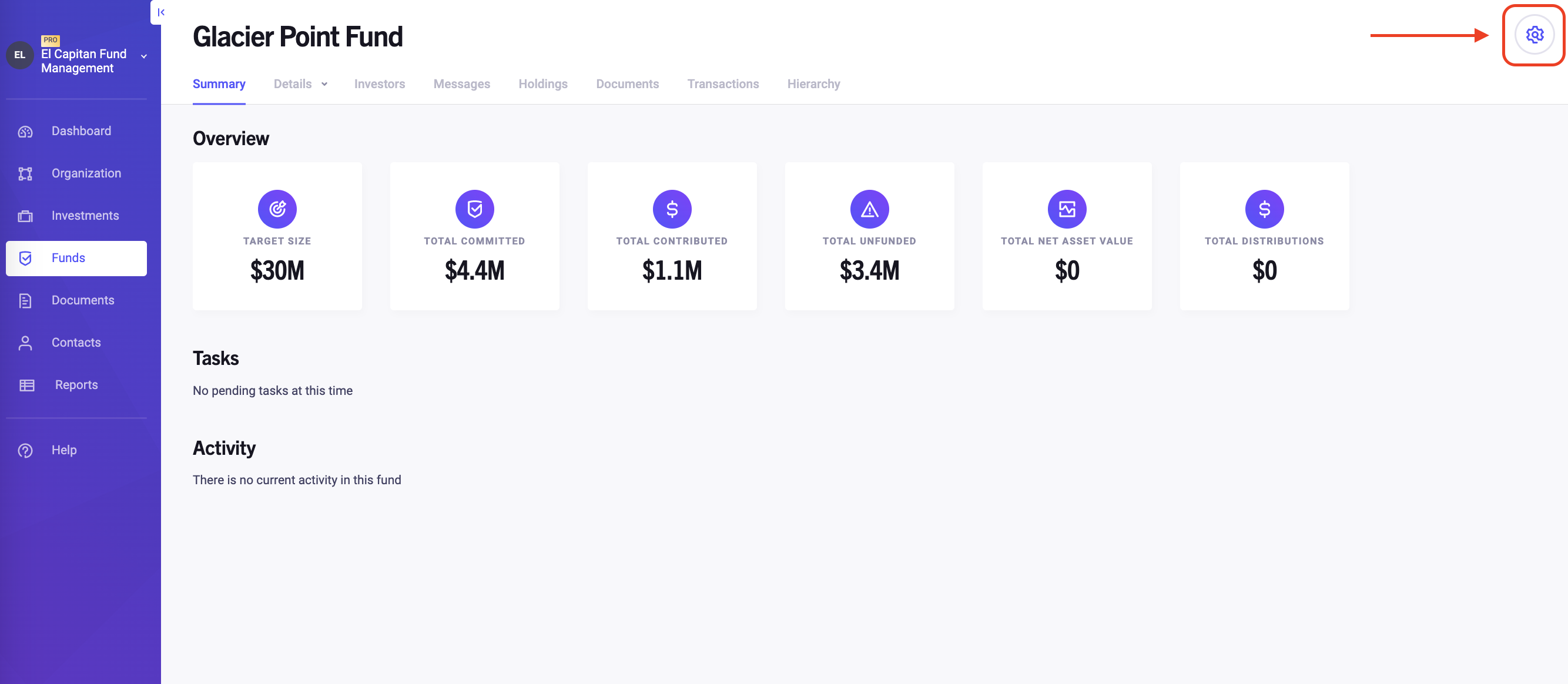 2. Select "Notifications" on the left-hand side of the page.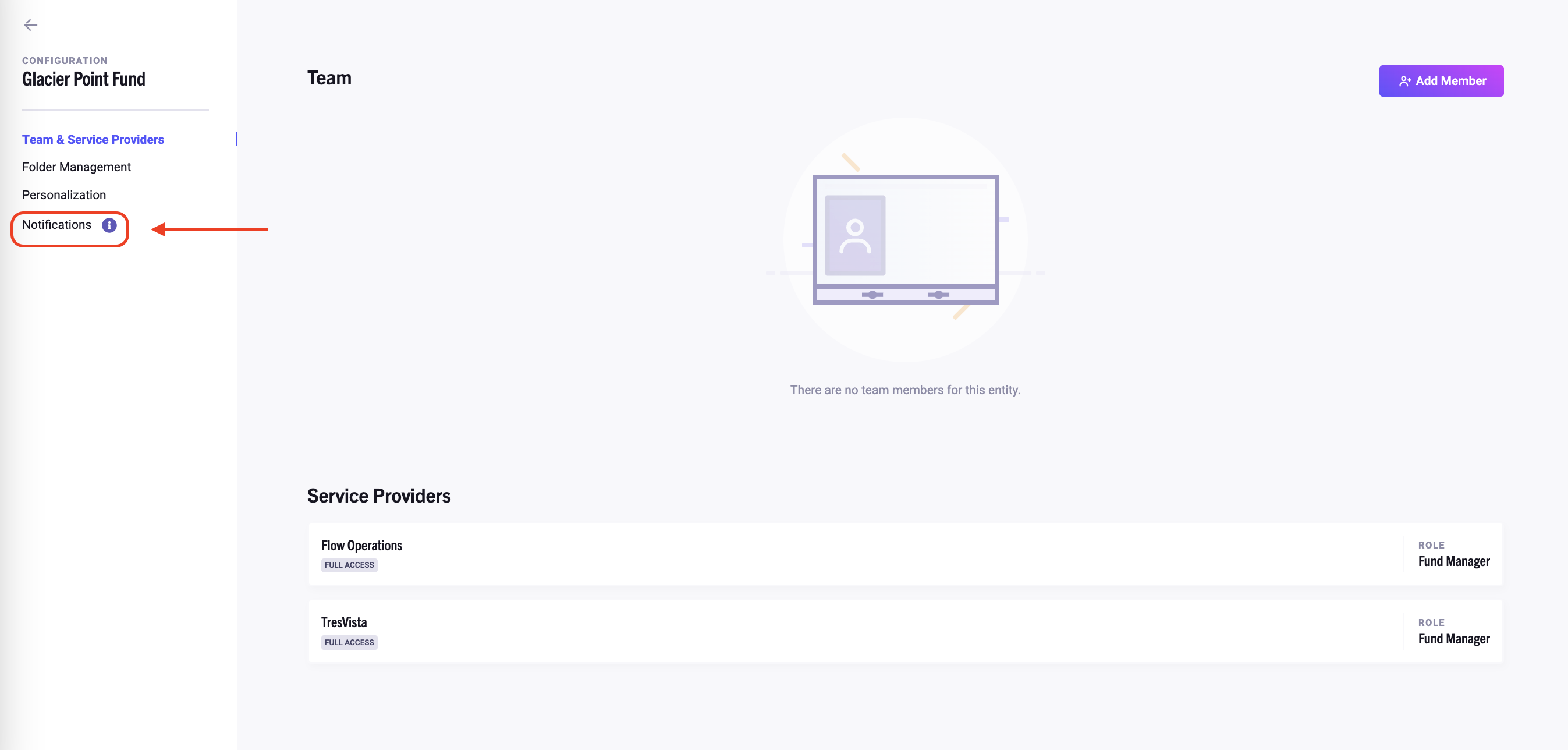 3. Toggle Yes to receive notifications for your fund. This setting applies to individual users, and will only toggle on notifications for which user elects to receive notifications.

Still have questions? Reach out to support@flowinc.com for answers!